pmOne
pmOne is a CCH Tagetik Reseller and Consulting Partner in Germany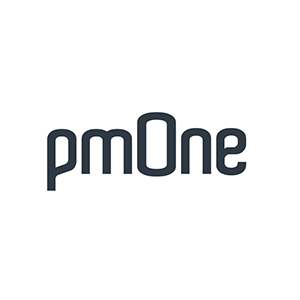 Company Profile
pmOne is a competent partner for business planning, reporting, consolidation and analysis. Its tailored solutions, which seamlessly integrate into SAP® R/3®, Microsoft® Dynamics and other leading data sources, combine best-of-breed technologies with innovative concepts for data warehouse design, performance management processes and the visualization of management information. pmOne AG is an European provider of Business Intelligence and Corporate Performance Management solutions with offices in Munich, Vienna and Zurich.
---
Kistler implemented CCH Tagetik's software solution for Planning & Forecasting, Production Cost Planning, Reporting, Group Consolidation, CCH Tagetik Analytics
Erste Group implemented CCH Tagetik's software solution for Group Consolidation, Reporting, IFRS & FinRep Compliance, Segment Reports, Risk Information, Basel III
St.Galler Kantonalbank implemented CCH Tagetik's software solution for Statutory Consolidation, Financial Reporting
Plan and Legal Consolidation Starter-Kit for Quick Startup Speed
Request a Demo
Our personalized demo allows you to speak directly with a senior solution specialist and discover the key functionalities of CCH Tagetik.
Become our Partner
If you are interested to join our partner network, please fill out the following registration form and an alliance manager of your region will contact you as soon as possible.