Boost consolidation projects with pmOne's Smart Start Consolidation (SSC) starter kit
---
Smart Start Consolidation (SSC) covers plan and legal consolidation and contains empirical knowledge from decades experience. The solution's intelligent pre-configuration keeps European requirements top-of-mind to side-step much of the implementation period. A testable environment of the client's group-chart-of-accounts is typically available within a few days and can be extended according to customer need.
As a project booster for medium to multinational corporations, SSC has a pre-defined set of standard reports. The solution is continuously developed by pmOne and adaptable to each customer. Significant pre-thought content, consistent nomenclature and detailed documentation supports a quick start. More profit can be derived from optional modular units for automatic data transfer from SAP and other ERP systems.
App developed by: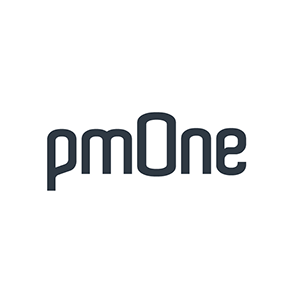 3 reasons why Smart Start Consolidation from pmOne lets you focus on business
With a customized COA, a pre-defined set of reports, consistent nomenclature and detailed documentation, SSC reduces your implementation timeframe, quick starting your consolidation solution.
SSC incorporates project- and customer-approved best practices from the last 20 years to achieve a "ready for testing" implementation approach.
Flexibility Meets Your Needs
SSC provides a starter-kit with a highly dynamic approach for structures, processes, rules, acquisition, ETL, and reporting with unlimited adaptability to meet individual requirements.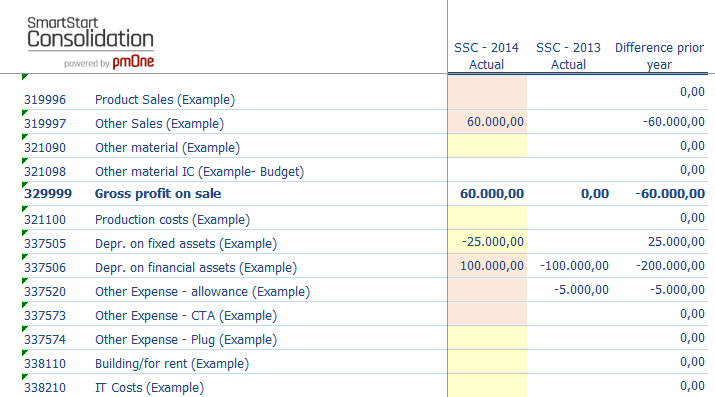 Reports with Colorful Marking for Additional Data Input
With its pre-thought content and standard reports, Smart Start Consolidation is the ideal project booster. Here are five stand-out benefits:
Work with reports faster than ever
20 years of empirical knowledge is built into the app
As adaptable as you need it to be — no limits
Consistent nomenclature for transparency
Side-steps much of the implementation period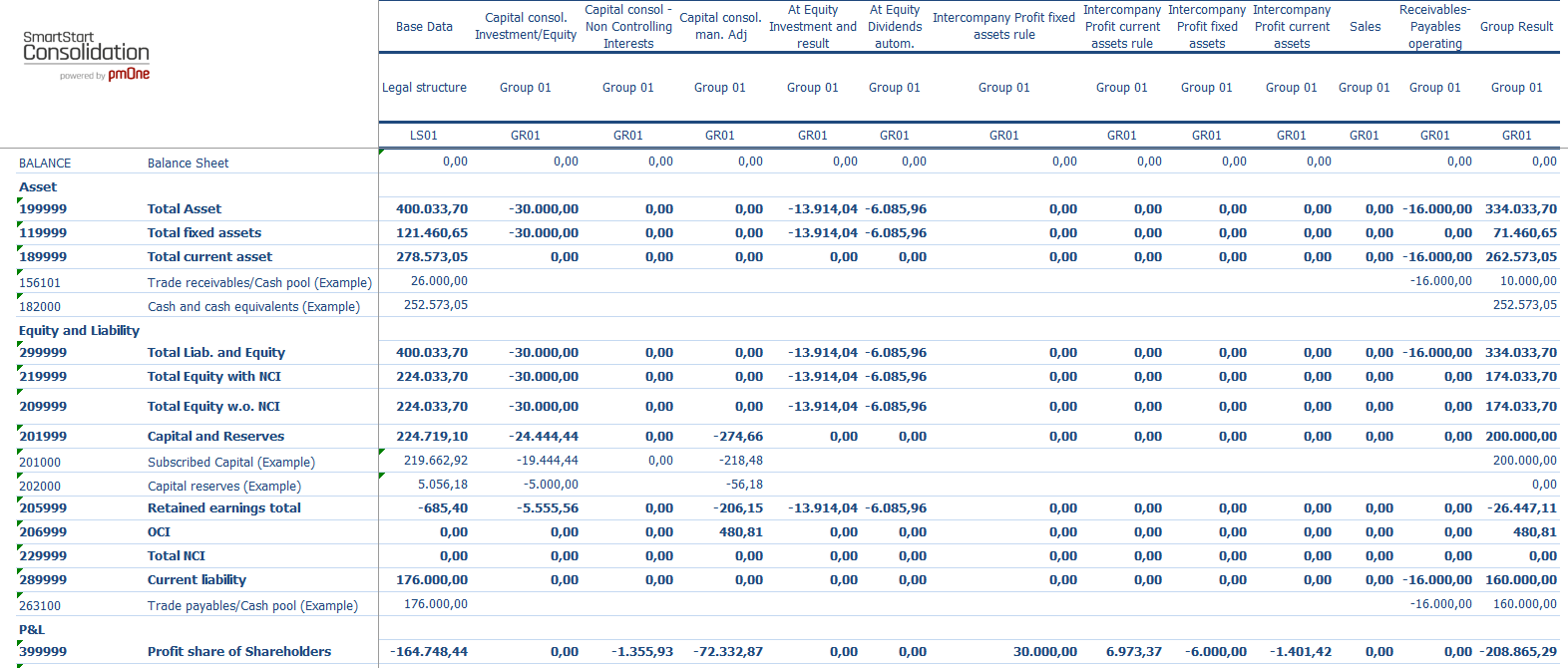 Clearly and Fast Working Reports for the Concern Statement
Based on its structure and content, Smart Start Consolidation is poised to deliver plan and legal consolidation for US GAAP, UGB ("Austrian GAAP"), HGB ("German GAAP"), FER ("Swiss GAAP"), IFRS and other GAAPs.
Dynamic structure for optimum adaptability
Group chart of accounts for better reports
Full array of clear, pre-defined reports
Seamless integration into leading data sources
Detailed documentation and example application
Other information
---
Release Date: January 2014
CCH Tagetik Version: CCH Tagetik 5.3.x, 5.2.x, 4.3.2 and 4.3.1
Application Version: 1
Languages: English, German
Targeted Job Function: Finance, Accounting
Industry: All Industries
Request a Demo
Our personalized demo allows you to speak directly with a senior solution specialist and discover the key functionalities of CCH Tagetik.
Would you love to know more about this Application?
For more information, please complete the form and a member of our team will reach out to you shortly!
For our group with 17 full-consolidated companies in seven countries, our project followed the main aim to modernize the consolidation process including reporting with support of a standard software. With the booster 'Smart Start Consolidation', we have been able to reach the test period relatively quickly. From the Go-Live until definite takeover of the system we needed only 19 consulting days.

Heinz Oyrer
Senior Commercial Manager at EBNER Industrieofenbau GmbH