Modern budgeting and informative reporting with CFO Group's Government Performance Management solution
---
Government Performance Management (GPM) is a pre-configured CCH Tagetik starter kit built for national, state and regional governments and their agencies to coordinate budget formulation, while monitoring and reporting performance against the budget. GPM is designed for the way governments work. Unlike the corporate world, government budgets that run over multiple years are built based on incremental changes as new proposals to create outcomes are approved. GPM with CCH Tagetik enables the collection, analysis, approval and reporting of text and financial data from hundreds of users across government departments and agencies.
What's more? GPM side-steps expensive and risky custom software integration projects.
App developed by:
3 reasons why Government Performance Management (GPM) from CFO Group lets you focus on business
Zero systems integration eliminates the high cost and risk of the alternative: a risky custom software integration project.
Quick to Start, Easy to Access
With pre-built forms, scorecards, dashboards, reports and disclosures, GPM is ready to use from day one. Being smart device-accessible, GPM puts proposals and reports at the fingertips of decision makers.
GPM was conceived with government needs in mind. It enables multi-year financial estimate horizons, supports non-financial and financial data, relevant to different departments, and houses hundreds of users contributing data.
Single Solution for All Budgeting and Reporting
CFO Group's GPM application is dedicated to the needs of government at all levels.
Works the way governments work
Ready-to-use from day one
Cost effective and low risk
Easy-to-use
Simple to adapt, maintain and enhance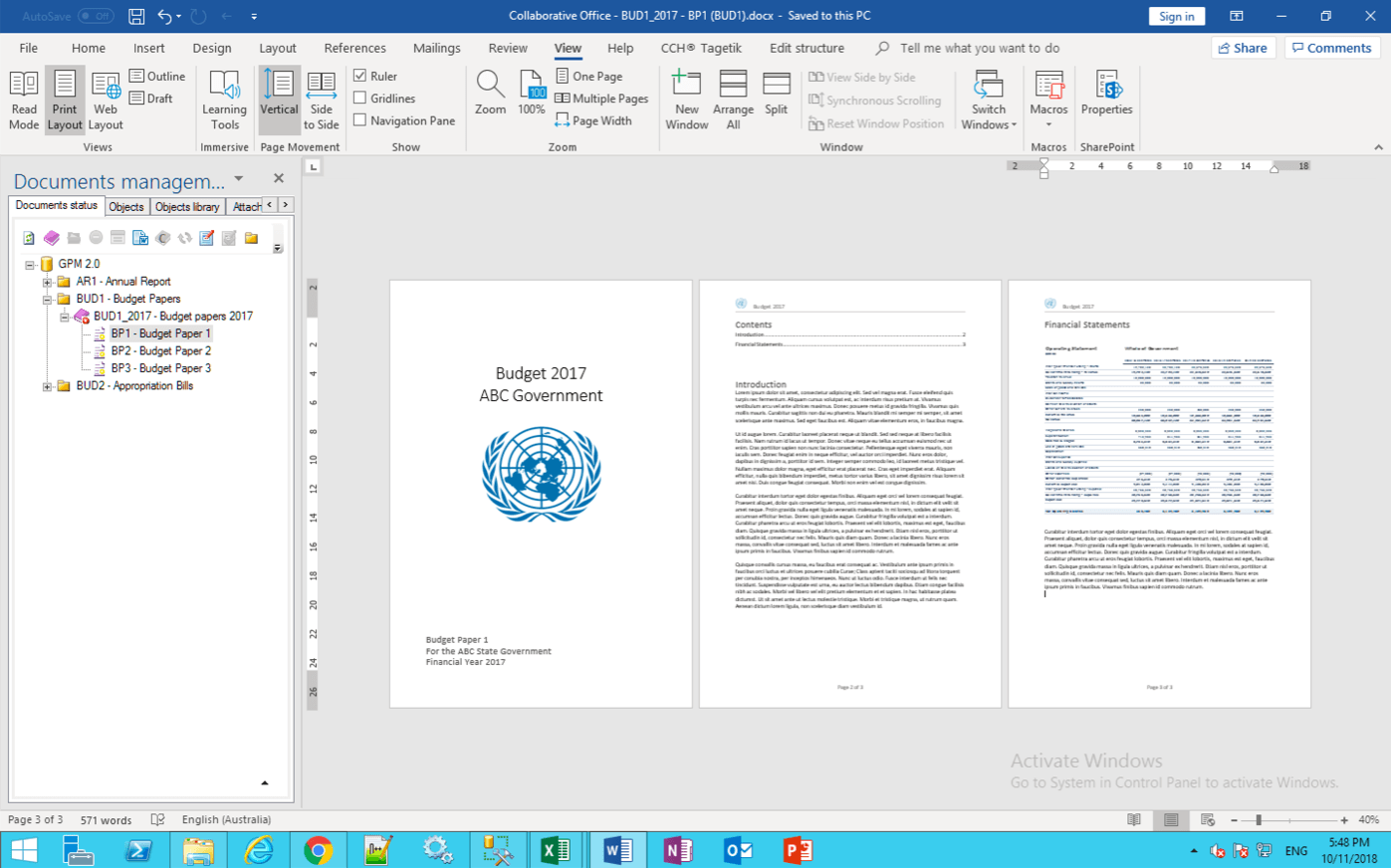 Rich Outputs Incorporating Financials and Narratives
CFO Group's GPM application has the ability to manage the specific needs of government budgeting and reporting.
Outputs include financials and narratives
Pre-configured forms for incremental budgeting
Scorecard for interactive decision making
Intuitive, easy-to-use workflows
Multi-year budget formulation
Other information
---
Release Date: 2017
Product Version: Requires Tagetik 5.3.7 and above
Languages: English
Targeted Job Function: Executives, Finance, Accounting, IT
Industry: Public Sector
Request a Demo
Our personalized demo allows you to speak directly with a senior solution specialist and discover the key functionalities of CCH Tagetik.
Would you love to know more about this Application?
For more information, please complete the form and a member of our team will reach out to you shortly!