Elufa Systems Limited
Elufa Systems Limited is a CCH Tagetik Consulting Partner in Hong Kong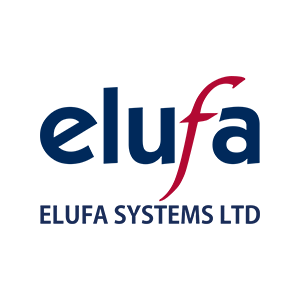 Company Profile
Elufa Systems Limited is a Hong Kong based consulting firm specializing in leading edge technologies for business solutions, servicing their multinational clients in the Asia Region. Since their founding in 2003, the company work with best-of-breed software solutions and never stop looking for emerging software products which they believe can help their clients gain competitive advantage in this ever challenging business environment.
Over the years, Elufa has built a strong base of listed companies and multinational clientele in the Asia Pacific Region where they offer their best practices in Corporate Performance Management Solutions (Financial Consolidation, Budget Planning & Forecast, Business Intelligence), Big Data implementation as well as RPA and AI applications.
The company understands the high standard and expectation required from their clients, for this reason, client-centric and excellent service is at the heart of everything they do. The comapany offer end-to-end consulting services to clients: from advisory in software selection to turn-key solution implementation, training and application maintenance & support services.
They are passionate, focused and specialized, they strive to excel in CPM and Big Data domains.
---
Request a Demo
Our personalized demo allows you to speak directly with a senior solution specialist and discover the key functionalities of CCH Tagetik.
Become our Partner
If you are interested to join our partner network, please fill out the following registration form and an alliance manager of your region will contact you as soon as possible.