2020 BPM Partners Vendor Landscape Matrix for Performance Management Solutions
---
CCH Tagetik Recognized as a 'Dominant' Vendor with an Overall 'Excellent' Rating on Annual Vendor Landscape Matrix 
---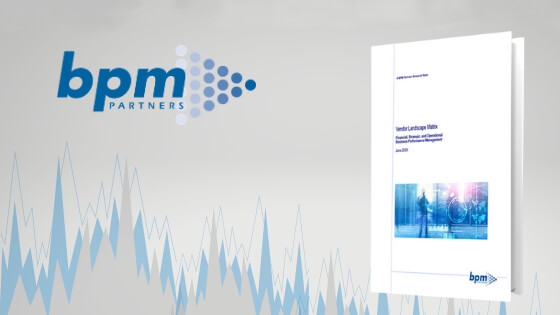 We're proud to announce that BPM Partners, the leading authority on business performance management, recognized Wolters Kluwer CCH Tagetik as a 'Dominant' vendor with an 'Excellent' rating on its Annual Vendor Landscape Matrix.
BPM Partners is a leading authority on business performance management (BPM), whose most recent report provides an up-to-date view of the 2020 BPM market. This comprehensive report combines an analyst's assessment with customer satisfaction and product overviews.
The report includes:
• Customer satisfaction and product comparisons
• List of "core strengths" for each vendor
• Tracking of vendors that offer workforce planning, integrated business planning, granular profitability analysis, and other capabilities
• Vendors that offer consolidation and disclosure management, in addition to planning, budgeting and forecasting
Download the report
Download a complimentary copy of BPM Partner's report to learn why CCH Tagetik was recognized as a dominant vendor
---
---
What clearly came through from our research and customers' feedback is that the CCH Tagetik software does it all—and does it very well.
Craig Schiff, CEO of BPM Partners
---