Belgian GAAP for Consolidated Financial Statements from Satriun, a CCH Tagetik starter kit
---
The Belgian GAAP for Consolidated Financial Statements CCH Tagetik starter kit is preconfigured for companies that need to report according Belgian law. The starter kit is developed on the basis of the normalized chart of accounts and contains all the required functionality to collect, consolidate and report for companies that fall within the scope of consolidation rules. The starter kit comes with a pre-configured consolidation package, reporting process and consolidation posting logic.
---

App developed by: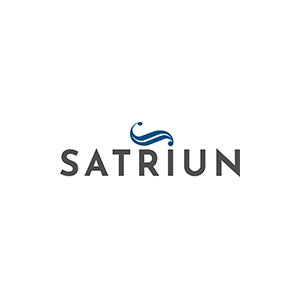 3 reasons why Satriun Belgian GAAP for Consolidation Financial Statements lets you focus on business
Saves Time and Cost for Belgian Implementation
Built specifically for Belgian GAAP, the app could save weeks of design and build and reduce costs as a result.
Breaks Data Down Transparently
Sales detailed by segment and operating expenses by function gives a transparent view of what is contributing to the organization and at what cost.
Comprehensive Close Solution
Capabilities range from a built-in intercompany reconciliation cockpit to automated equity consolidation. Combine financial and non-financial reporting and benefit from a full set of consolidation postings.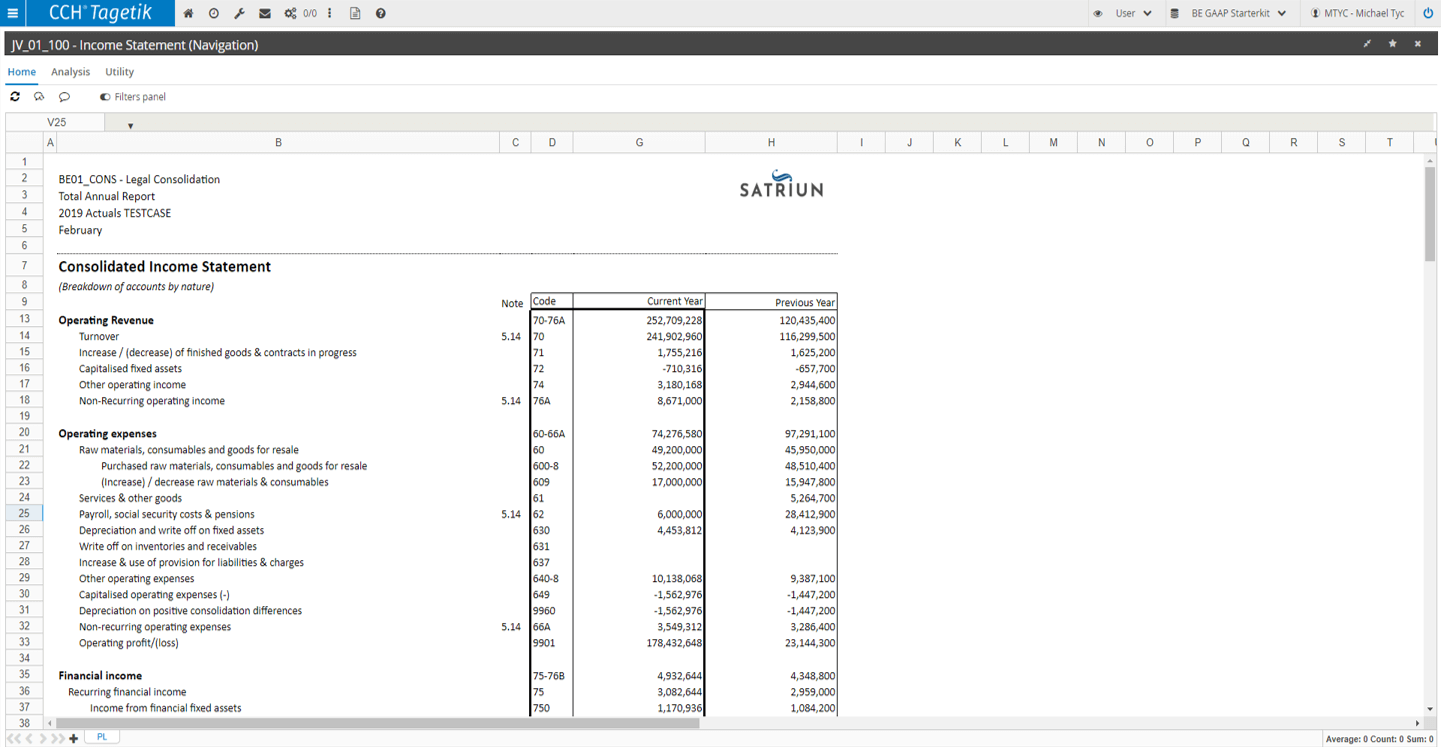 Consolidated Financial Statements Prepared with Belgian Standards
Belgian GAAP for Consolidated Financial Statements enables a faster close.
Consolidation package in English, Dutch and French
Process cockpit with intercompany reconciliation
Full set of automated consolidation postings
Easy roll out across the organization
Sales by segment, expenses by function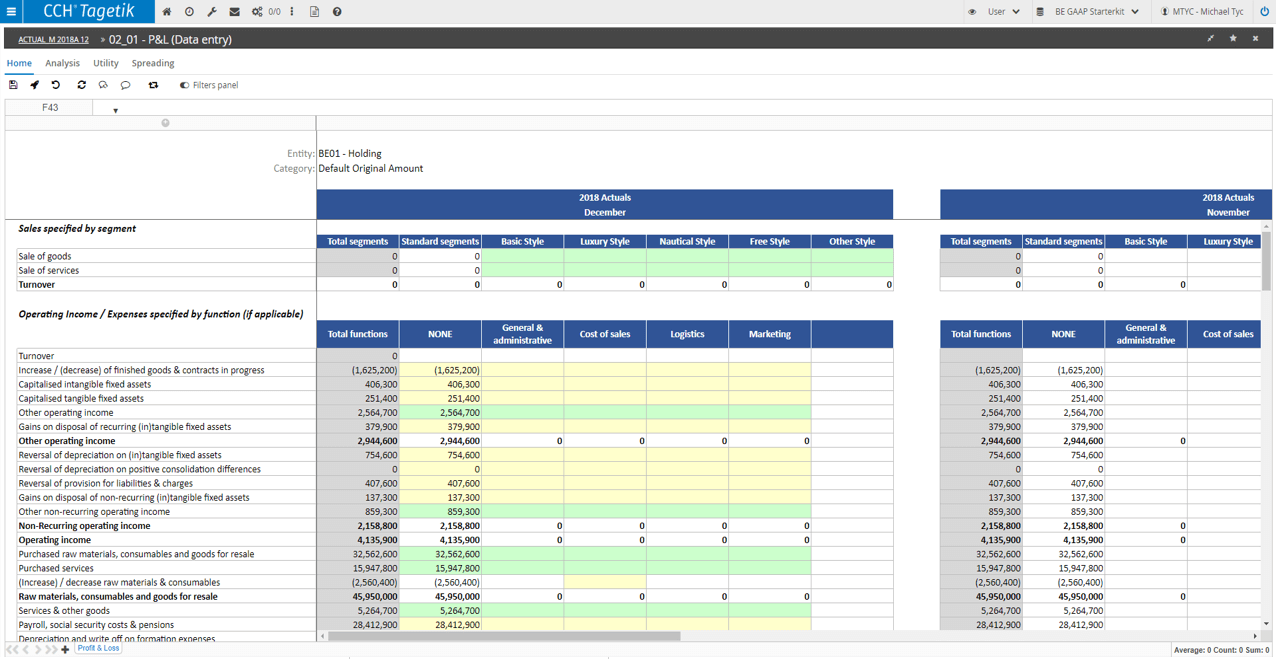 Detail Sales by Segment and Operating Expenses by Function
Belgian GAAP for Consolidated Financial Statements covers the full scope of statutory reporting, including the MAR account scheme and data validation rules to help control data quality.
Combines statutory and management reporting
Combines financial and non-financial reporting
Embedded indirect cash flow statement
Automated equity consolidation
Enables faster close through reconciliation cockpit
Other information
---
Release Date: September 2019
Languages: English, Dutch and French
Targeted Job Function: Executives, Finance and Accounting
Industry: All industries
Request a Demo
Our personalized demo allows you to speak directly with a senior solution specialist and discover the key functionalities of CCH Tagetik.
Would you love to know more about this Application?
For more information, please complete the form and a member of our team will reach out to you shortly!