The Digital Finance Organization
---
The inevitable journey to a modernized 'Office of Finance' continues. In this chapter Marco van der Kooij explores the competitive advantage thanks to data. Be smarter, better and faster. (Article available in Dutch and English).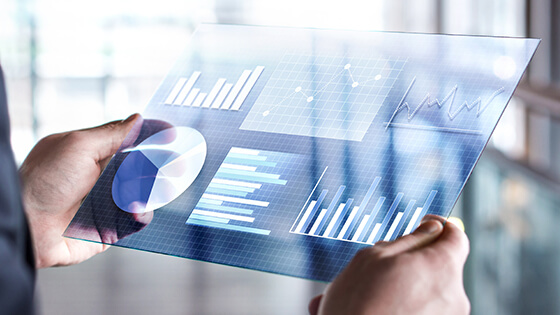 ---
Knowledge is power. Due to the ever-growing mountain of data, organizations potentially have more and more knowledge at their disposal to steer towards the best results. Nevertheless, (financial) data is often used to mainly explain matters afterwards. That makes knowledge a delaying factor, while it could be the catalyst for your business success. In this best practice paper Marco van der Kooij, an expert in digital transformation, explains how you can get ahead of the competition by working data-driven.
Marco discusses how IT enables the CFO Office to realize this transformation with the help of advanced analytics. The paper provides a vision of the changing role of the CFO Office and describes how you can improve performance management and the agility of your organization. It also offers practical tools such as questionnaires and a case study, which you can immediately use to apply the acquired knowledge to your own organization.
Download this White Paper
Discover a vision of the changing role of the CFO Office and how you can improve performance management processes in your organization