17 June 2014 - Ljubljana (Slovenia) and Lucca (Italy)
---
Triglav Selects Tagetik for Solvency II Reporting
---
Tagetik's software streamlines the reporting and disclosure management processes as part of a complete, fast-to-implement solution to comply with Solvency II regulation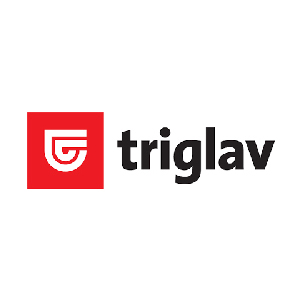 Tagetik, a global provider of enterprise software solutions for performance management, disclosure management, financial governance and business intelligence, today announced that Zavarovalnica Triglav, the leading insurance-financial group in Slovenia and in the Adriatic region, and one of the leading groups in South-East Europe, has selected Tagetik's enterprise-wide software solution to manage its Solvency II reporting requirements.  The insurance company is required to disclose its capital reserves and risk management approach and establish governance and risk management functions and policies to reduce its risk of insolvency.
"Zavarovalnica Triglav was looking for an IT solution that would enable the company to manage the Solvency II reporting process across different countries and insurance subsidiaries," says Mojca Piškurić, director of risk management department at Zavarovalnica Triglav. "Our main goal was to establish an effective control environment and to maximize the synergies with other IT solutions already in use within the company. By implementing Tagetik's software we have established a unified platform for IFRS and Solvency II reporting on the group level in a relatively short timeframe, as we were able to implement the solution in only four months."
"The Solvency II directive is a world-leading standard that requires insurers to focus on managing all of the risks facing their organization," adds Daniel Potočnik, managing director at CRMT and Tagetik Adriatic. "For insurance companies this regulation offers an opportunity to improve their risk adjusted performance and operational efficiency. With Tagetik's software in place, Zavarovalnica Triglav was able to quickly implement a solution and consequently fulfil their Solvency II requirements.Tagetik's added value, besides the pre-packaged application, lies in our deep understanding and technical knowledge of how financial institutions operate. We are looking forward to successfully developing this new artnership with leading insurance companies in the region."
"At Tagetik, we have both the software and the industry experience to streamline reporting and disclosure processes as part of a complete, fast-to-implement Solvency II solution," saysSabrina Rosati, executive vice president, professional services at Tagetik. "With the Solvency II pre-packaged application of Tagetik's performance management software, insurance companies like Zavarovalnica Triglav can ensure 100% compliance and continuous alignment with current and future EIOPA requirements as well as EU or other national regulations."
Tagetik's Solvency II pre-packaged application supports insurance companies to fully comply with current and future EIOPA (European Insurance and Occupational Pensions Authority) requirements. These requirements as stated by the EU authorities are divided into three pillars: Quantitative, Qualitative and Supervision, and Disclosure requirements.
About Zavarovalnica Triglav
Zavarovalnica Triglav is the controlling company of the Triglav Group and with its 110-year history the oldest insurer in Slovenia. Its financial soundness is confirmed by the "A-" ratings with a stable outlook determined by the Standard & Poor's Rating Service and AM Best credit rating agency. Triglav Group is the leading insurance-financial group in Slovenia, in the Adria region and one of the leading groups in South-East Europe, where it is gaining ground and expanding its operations. It is presented in eight markets and seven countries and employs over 5,360 employees. The Group builds its reputation on knowledge, experience, trust and excellent attitude towards its clients, employees, shareholders and other stakeholders.For more information, visit: www.triglav.eu/en
Request a Demo
Our personalized demo allows you to speak directly with a senior solution specialist and discover the key functionalities of CCH Tagetik.
Would you love to know more about CCH Tagetik?
For more information, please complete the form and a member of our team will reach out to you shortly!