11 September 2014 - Lucca and Milan (Italy)
---
Tagetik and Qlik Sign a Global OEM Agreement to Integrate their Performance Management and BI Software Solutions
---
The integration combines Tagetik's powerful embedded financial intelligence and Qlik's data discovery and analysis to deliver deep Financial Analytics capabilities to the Office of Finance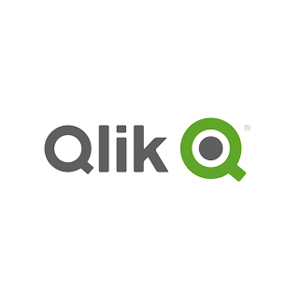 Tagetik, a global provider of enterprise software solutions for performance and disclosure management, financial governance and business intelligence, and Qlik, (NASDAQ: QLIK), a leader in data discovery, today announced they have signed an Original Equipment Manufacturer (OEM) agreement. Through the agreement, Tagetik and Qlik have developed integration of their Performance Management and Business Intelligence software solutions for the benefit of their customers.
Through this integration, Qlik customers will be able to natively access all data stored in Tagetik applications while Tagetik's end-users will have a powerful, fully integrated tool for data analysis, reporting and dashboarding.  The QlikView model for the analysis of financial data is able to access the embedded financial intelligence of the Tagetik platform for 'real-time' financial calculations such as currency conversion and intercompany eliminations, financial metrics, segment reporting, and KPIs.  The result is a unified Business Intelligence, Financial Analytics and Corporate Performance Management solution for managing, analyzing, and modeling business performance.
"This partnership responds to the growing demand from companies to empower their business with powerful and flexible visual analysis tools to immediately provide relevant information and insight into their business," says Rosagrazia Bombini, VP & Managing Director for Italy at Qlik. "Thanks to the integration, companies will have greater insight into financial information and metrics that drive decision-making processes, resulting in a significant competitive advantage."
"This partnership was facilitated by several very large global companies who are using our products and realized the benefit of a tightly integrated solution that takes advantage of the respective strengths of our products," says Bani Brandolini, President International at Tagetik. "Tagetik and Qlik are committed to offering to our mutual customers, and to the market at large, a standard setting best of breed BI, CPM, and Financial Analytics solution."Qlik is a Platinum Technology Sponsor at the eighth annual Tagetik conference from September 17-19 in Lucca, Italy, and will be presenting the session "QlikView: Unleash your Financial Intelligence with Data Discovery" on Sept. 19th at 9:00am.
QlikQlik (NASDAQ: QLIK) is a leader in data discovery delivering intuitive solutions for self-service data visualization and guided analytics.  Approximately 33,000 customers rely on Qlik solutions to gain meaning out of information from varied sources, exploring the hidden relationships within data that lead to insights that ignite good ideas.  Headquartered in Radnor, Pennsylvania, Qlik has offices around the world with more than 1700 partners covering more than 100 countries.To learn more: www.qlik.com
Request a Demo
Our personalized demo allows you to speak directly with a senior solution specialist and discover the key functionalities of CCH Tagetik.
Would you love to know more about CCH Tagetik?
For more information, please complete the form and a member of our team will reach out to you shortly!