03 April 2014 - Lucca (Italy) and Sydney (Australia)
---
Onsite Rental Group Takes Control of Its Budget Process With the Help of Tagetik
---
With an on-time implementation of Tagetik for budgeting and forecasting, Onsite takes the first major step on a journey to implement world best practices in financial performance management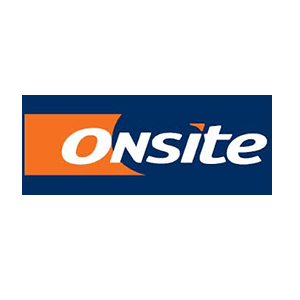 Tagetik, a global provider of enterprise software solutions for Performance Management, Disclosure Management, Financial Governance and Business Intelligence, today announced that Onsite Rental Group has gone live with Tagetik's Financial Performance Management platform for budgeting and forecasting. Onsite will use the Tagetik software platform to unify all of its financial performance management processes, providing one version of the truth and enabling best practices.
"We see the successful implementation of budgeting and forecasting in Tagetik as the first step on a journey to have the very best solution possible for our complete financial performance management needs, including bringing in best-practice rolling forecasts and financial reporting.The previous budgeting system was difficult to change and did not have the level of user  acceptance we consider to be key to success.Tagetik's familiar Excel interface with a robust financial engine behind it proved to be ideal for our needs," says Scott McDougall, Chief Financial Officer, Onsite Rental Group.
"The CFO Group was invited by PwC to meet with the Onsite Rental Group's finance team late in 2013 in order to understand Onsite's needs for a new robust budgeting and forecasting  system.  After workshops to survey needs, we submitted a detailed proposal for a Tagetik solution and commenced the implementation project late in January 2014, with a go live in mid-March 2014. We consider the success of this project is due in great part to the outstanding teamwork between Onsite and the CFO Group," explains Geoff Noble, Director, CFO Group and Country Manager for Tagetik Australia.
"I was impressed with how the CFO Group worked together with the Onsite team to deliver the new budgeting and forecasting solution on time. The Tagetik consultants at the CFO Group really took great care in understanding our needs and processes and were highly committed to doing so. The result is a system that has high acceptance and a budget that everyone now owns at all levels of the organisation," continues Scott McDougall, Chief Financial Officer, Onsite Rental Group.
"We are absolutely delighted to welcome Onsite Rental Group as a Tagetik customer and member of our growing community of discerning customers in Australia and New Zealand that each have a strong vision for financial performance management in their respective organisations," concludes Manuel Vellutini – Executive Vice President, Chief Operating Officer at Tagetik.
About Onsite Rental Group
With 34 branches across Australia, Onsite Rental Group is a specialised, B2B equipment rental company, providing industrial equipment solutions to a wide range of industries including resources construction and maintenance, civil, non residential and residential construction.To learn more: www.onsite.com.au About CFO Group The CFO Group provides solutions to the CFO for financial performance management. The CFO Group believes that planning, budgeting, forecasting, reporting, analysis, and disclosure should be unified and simplified to add maximum value to support decision-making.  The CFO Group is the exclusive distributor of Tagetik in Australia and New Zealand.To learn more: www.cfogrp.com
Request a Demo
Our personalized demo allows you to speak directly with a senior solution specialist and discover the key functionalities of CCH Tagetik.
Would you love to know more about CCH Tagetik?
For more information, please complete the form and a member of our team will reach out to you shortly!