22 April 2014 - Lucca, Italy
---
Tagetik is an Official Partner of the Italian Cycling Federation
---
The Tagetik logo will be displayed on the Azzurro jersey of the National Road Cycling Teams 'Junior' and 'Under 23'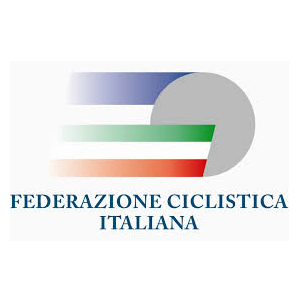 Tagetik, a global provider of enterprise software solutions for performance management, disclosure management, financial governance and business intelligence, today announced it is an Official Partner of the Italian Cycling Federation. F.C.I. deal with the development, promotion, and organization of cycling in Italy and abroad through the management of the Italian national teams in national and international cycling competitions.
Until December 31, 2014, the Tagetik logo will be displayed on the Azzurro jersey of the National Road Cycling Teams 'Junior' and 'Under 23' participating in the Challenge UCI-Nations Cup 2014 and the European Road-Time Trial Championships (Switzerland – July 9-13, 2014).
"We are really proud to be a partner and sponsor of the Italian Cycling Federation," says Manuel Vellutini – Executive Vice President, Chief Operating Officer at Tagetik.  "I hope that this new cycling talent grows rapidly and internationally, while at the same time, preserves the values and passion that helped support them along the way to achieve such a promising sports career. We identify with their journey, because similar to this new talent, Tagetik worked very hard to grow from a software vendor in Lucca to a now international vendor, regarded as one of the most visionary players within the corporate performance management software market."
"We are happy to welcome Tagetik as official sponsor of the Azzurro jersey 'Junior' and 'Under 23' in international cycling competitions," adds Renato di Rocco, President at Italian Cycling Federation. "The uniqueness of this sponsorship is that it is not exclusively limited to promotional, advertising, or communication initiatives, but it is a true partnership project set with the goal to mutually collaborate in the creation and organization of an event series in the cycling space."
"During the last few months, I had the opportunity to get to know the Tagetik management team and, from our talks, I could understand that the cycling world is quite similar to the software one," says Davide Cassani, Coach of the Italian National Cycling Team.  "In order to win you need tons of passion, outstanding team work, and a lot of training. You can never give up, even when the climb gets hard. Big challenges enhance performance and victory makes the experience that much more beautiful. The Tagetik logo 'Performance with Passion' refers to these values and permeates throughout the organization as a DNA."
"Our passion for performance management is really in our DNA, and it is something we vow never to lose, in order to benefit our customers every-day," says Pierluigi Pierallini – President and CEO at Tagetik.  "Our collaboration with the Italian Cycling Federation, and a great of Italian cycling such as Davide Cassani, is aimed at supporting those young cyclists who are following and feeding their passion, and it demonstrates our ongoing commitment to initiatives that grow the culture of sport and the positive values it promotes towards society."
Request a Demo
Our personalized demo allows you to speak directly with a senior solution specialist and discover the key functionalities of CCH Tagetik.
Would you love to know more about CCH Tagetik?
For more information, please complete the form and a member of our team will reach out to you shortly!