05 February 2014 - Schiedam (The Netherlands) and Lucca (Italy)
---
DSW Zorgverzekeraar will Consolidate and Report on Solvency II with Tagetik
---
Innovative and trendsetting healthcare insurance company in the Netherlands unifies consolidation, financial reporting and compliance requirements with Tagetik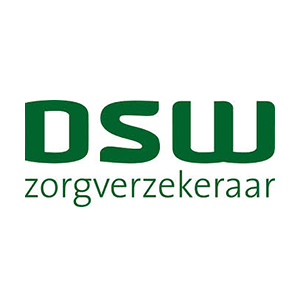 Tagetik, a global provider of enterprise software solutions for Performance Management, Disclosure Management, Financial Governance and Business Intelligence, today announced that DSW Zorgverzekeraar is implementing Tagetik to deliver Solvency II compliance.

The Tagetik software, which is distributed by  iNovasion in The Netherlands, replaced DSW's existing Excel-based reporting solution. DSW is now able to report its quarterly financials, including its investment and liquidity data, with the Tagetik application. The 2nd phase, planned for 2014, will automate the annual financial report and implement Tagetik's pre-packaged solution for Solvency II Pillar 1 and Pillar 3. With this, DSW will be empowered to report its external financials, internal and Solvency II reporting, from one unified Performance Management solution. In early 2012, DSW Zorgverzekeraar decided to replace its Excel-based reporting environment and look for a tool that could meet all their requirements, including Solvency II. A software selection followed in 2012, during which Hulsker Finance & Business Consultancy advised on the requirements of Solvency II. In 2013 the project was executed, led by Hulsker Finance & Business Consultancy.
"DSW Zorgverzekeraar conducted a comprehensive process to select the best software solution for Solvency II. They were looking for a solution that could get them running quickly with the starter kits and for a team of excellent people to work with," adds Marco van der Kooij, General Manager at Tagetik The Netherlands. "Tagetik outperformed the competition leveraging rich, built–in functionality to support a global consolidation and reporting process as well as strong commitment from the management team to go for the extra mile and make this project a great success."
"With DSW Zorgverzekeraar, Tagetik continues to strengthen its position as a global provider of solutions for financial services and insurance companies," explains Sabrina Rosati – Executive Vice President, Professional Services at Tagetik . "Tagetik leverages both the software and the industry experience to streamline financial reporting and disclosure processes as part of a complete, fast-to-implement Solvency II pre-packaged solution. This way, insurance companies can ensure 100% compliance with both current and future EIOPA requirements according to the principals of accuracy, completeness, timeliness, consistency, and traceability."For more information on Tagetik's Solvency II pre-packaged application, replay this on-demand webinar

About DSW Zorgverzekeraar
DSW Zorgverzekeraar, a mutual healthcare insurance company founded in 1987, has over 445,000 customers making it a mid-sized company in the Dutch healthcare insurance market. DSW is one of the most innovative and trendsetting healthcare insurance companies in the Netherlands, generating revenues of € 770 million in 2012. DSW Zorgverzekeraar has 400 employees and is headquartered in Schiedam in the Netherlands.

To learn more: www.dsw.nl
Request a Demo
Our personalized demo allows you to speak directly with a senior solution specialist and discover the key functionalities of CCH Tagetik.
Would you love to know more about CCH Tagetik?
For more information, please complete the form and a member of our team will reach out to you shortly!