01 July 2014 - Lucca (Italy) and Stamford, CT (USA)
---
Tagetik Scores Among Highest in Customer Satisfaction, According to BPM Partners' 2014 CPM Survey
---
For fourth year in a row, Tagetik achieves near-perfect scores in twelve satisfaction categories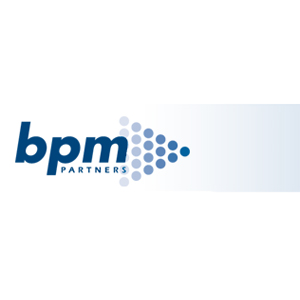 Tagetik, a global provider of enterprise software solutions for performance management, disclosure management, financial governance and business intelligence, today announced that the company achieved a customer satisfaction rating of 4.63 out of 5 on BPM Partner's 2014 Pulse Survey of corporate performance management vendors. This year's survey assessed customer satisfaction for 12 core CPM vendors in 12 categories, including implementation, functionality, support, price value, and overall product quality.  To see how Tagetik's scores compare to those of other CPM vendors, click here.
"Tagetik continues to demonstrate that it is a strong alternative to legacy CPM vendors," said Craig Schiff, CEO of BPM Partners, a privately held advisory services firm with an exclusive focus on business performance management solutions. "By offering multiple deployment options with identical functionality, Tagetik takes deployment out of the equation so customers can focus solely on functionality when making a purchase decision.  We believe Tagetik is a 'best fit' for mid-sized to large organizations looking for a unified, comprehensive, and financial-process-based solution."
Now in its eleventh year, BPM Partners' Pulse Survey is the market's only research survey of the corporate performance management market that looks at both business and technology aspects of solutions, as well as customer satisfaction.  In addition to assessing satisfaction, the survey identifies important market trends such as business drivers, adoption rates, purchasing plans, and technology uses.  The research also provides a snapshot of cloud-based performance management from a user's perspective.  A complimentary replay of the company's webcast, "Pulse of Performance Management 2014," is available here. The 60-minute webcast offers Schiff's detailed analysis of all research results.  
"We are extremely proud of our consistent performance in BPM Partners' Pulse Survey," said Dave Kasabian, senior vice president of product marketing and strategy for Tagetik. "No other CPM vendor – not even the biggest market players -- has matched our consistently high satisfaction ratings over the last four years." Kasabian said Tagetik scored particularly well in overall satisfaction, ease of use, ease of implementation, functionality, and product quality.  
"These ratings are proof of our unrivalled commitment to customer success," said Manuel Vellutini, executive vice president, chief operating officer of Tagetik. "We attribute customer satisfaction in large part to Tagetik's unified financial platform, which provides a 'single source of truth' for all financial processes, and the ability forcustomers to choose the deployment option – on premise or in the cloud -- that bestfits their organization. Our customers also like the fact that they're much less dependent on IT after implementing Tagetik."
About BPM Partners
BPM Partners is the leading independent authority on business performance management (BPM) and related business intelligence solutions.  The company helps organizations address their budgeting, planning, financial reporting, regulatory compliance, profitability optimization, key performance indicator (KPI) development, and operational performance challenges with vendor-neutral experts who can guide companies through their BPM initiatives from start to finish while both reducing risk and minimizing costs. For further details, go to www.bpmpartners.com. Follow BPM Partners on Twitter @BPMTeam.
Request a Demo
Our personalized demo allows you to speak directly with a senior solution specialist and discover the key functionalities of CCH Tagetik.
Would you love to know more about CCH Tagetik?
For more information, please complete the form and a member of our team will reach out to you shortly!