29 October 2013 - Barcelona, Spain - Lucca, Italy
---
Tagetik to Showcase its Software's Integration With SAP HANA® At The SAP Database and Technology Partner Summit
---
Leading Performance Management solution provider will present its integration between 'Tagetik 4' software and the SAP HANA® platform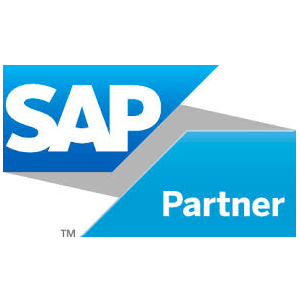 Tagetik, a global provider of enterprise software solutions for performance management, disclosure management, financial governance and business intelligence, today announced it is participating and a silver sponsor of the first SAP Database & Technology Partner Summit being held at the CCIB Barcelona on October 29-30, 2013.

Through the conference, Tagetik will be highlighting the recent launch of its software's direct integration with the SAP HANA® platform based on an original equipment manufacturer (OEM) agreement with SAP AG (NYSE: SAP) to drive innovation and value for the office of finance.

"We are investing heavily in our partnership with SAP as we see great potential between our companies," says Manuel Vellutini, Executive Vice President, Chief Operating Officer at Tagetik.  "Our OEM agreement means continued cooperation between SAP and Tagetik to exploit the power of the SAP HANA technology in the office of finance for the benefits of our customers. We believe that Tagetik's domain expertise, knowledge in finance and financial intelligence, combined with the power of SAP HANA, an in-memory platform, offers a compelling value proposition that will allow us to continue to expand the breadth and depth of the Financial Performance Platform we provide to finance organizations around the world."

Tagetik's current integration enabled for SAP HANA allows:
Leveraging the power of SAP HANA for real-time, in-memory analytics taking advantage of the pre-built financial intelligence and trusted and validated data in Tagetik to drive powerful financial and business analysis
Empowers finance to own and manage SAP HANA analytical models without depending on IT to build or maintain them
Reduces integration consulting costs by up to 30%
Addresses multiple finance processes and allows easy and powerful analysis of the results of these processes in SAP HANA through a simplified technology architecture

To learn more about the SAP Database & Technology Partner Summit visit: www.sapdtsummit.com


SAP, SAP HANA and all SAP logos are trademarks or registered trademarks of SAP AG in Germany and in several other countries. All other product and service names mentioned are the trademarks of their respective companies.
Request a Demo
Our personalized demo allows you to speak directly with a senior solution specialist and discover the key functionalities of CCH Tagetik.
Would you love to know more about CCH Tagetik?
For more information, please complete the form and a member of our team will reach out to you shortly!