20 June 2013 - Rome and Lucca (Italy)
---
Finmeccanica Selects Tagetik's Performance Management Software
---
Tagetik's software solution will enable the Italian Group to manage their disclosure management and financial reporting processes internally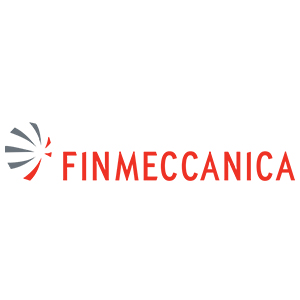 Tagetik, a global provider of enterprise software solutions for Performance Management, Disclosure Management, Financial Governance and Business Intelligence, today announced that Finmeccanica SpA – Italy's leading industrial group in the Aerospace, Defence, and Security sectors – chose to implement Tagetik's software solution to manage their disclosure management and financial reporting processes internally within the Group. The project began in March.
"Tagetik is delighted to welcome yet another multinational Group to its growing, worldwide customer community. I believe this is a testament in our ability to successfully support the complexity and scalability of 'Global 500' organizations," says Manuel Vellutini – Executive Vice President, Chief Operating Officer at Tagetik. "Tagetik's strong, field experience in the US market has made it possible to embed our unified software solution with the capabilities and financial intelligence to streamline disclosure management and reporting processes for European organizations as well. Tagetik's software is able to support external reporting, regulatory compliance and internal, management information needs with a lower TCO compared to the market average."
About Finmeccanica
Finmeccanica is Italy's leading industrial group in the high-technology sector and ranks amongst the top ten global players in Aerospace, Defence and Security; sectors which generate around 85% of revenues and 80% of orders. The Finmeccanica group has its headquarters in Italy, with permanent sites with significant production assets – in addition to Italy - in three other domestic markets: the UK (with 8,712 employees), the US (with 8,938 employees), and Poland (with 3,224 employees). In Europe the group has also built up a significant presence in France and Germany, as well as establishing a significant network of partnerships in high-potential countries worldwide. In total the group employs in excess of 67,000 people, of whom 43% work abroad in some 50 countries across five continents. In 2012, Finmeccanica generated revenues of EUR 17.2 billion and obtained orders totalling EUR 16.7 billion. Finmeccanica has an order book of EUR 45 billion and invests around 11% of its revenues in Research and Development. Finmeccanica SpA's ordinary shares are listed on the Italian stock exchange (FNC IM; SIFI.MI).
Request a Demo
Our personalized demo allows you to speak directly with a senior solution specialist and discover the key functionalities of CCH Tagetik.
Would you love to know more about CCH Tagetik?
For more information, please complete the form and a member of our team will reach out to you shortly!